As we noticed already in Vienna many transnational commuters use the extensive bus-network.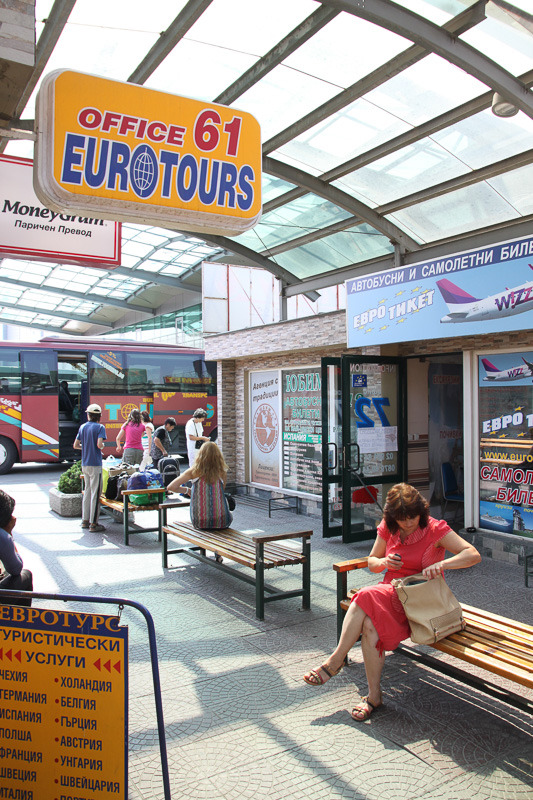 The rather brand new 'Container Village' in front of the main station hosts travel-agencies and small cafes.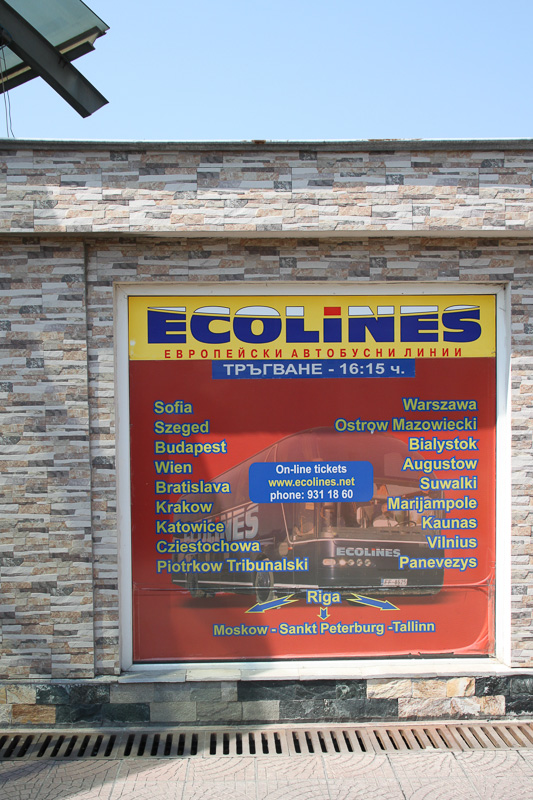 The ad of this bus company covers exactly the destinations we passed on our "triangle-trip" (Vienna – Tallinn – Sofia – Vienna).