From the guard at the SOMAT hotel, we got the hint to the SOMAT base in Pazardzhik. Since it was on our route we stopped over. Again a very friendly guard who has been already for SOMAT showed us around, telling us stories from the 'glory days'!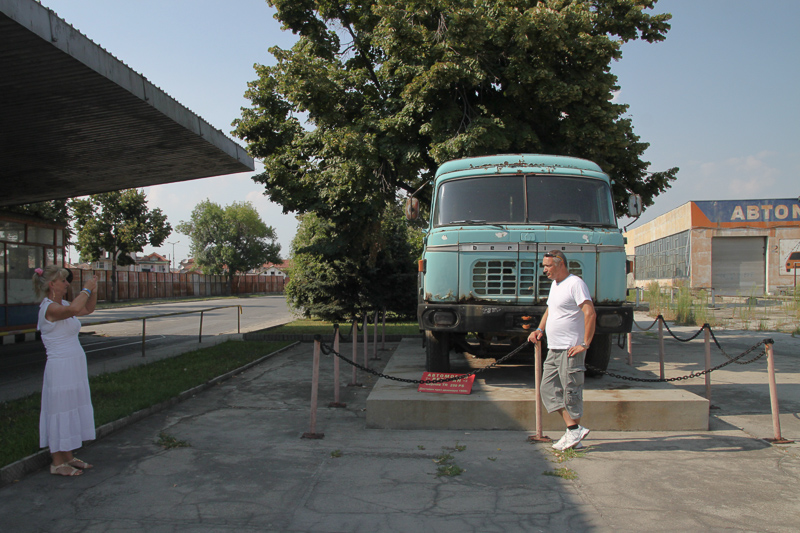 By coincidence we met a couple posing in front of the old and staged "Berliet" truck from the 1960-ties. He has been working for SOMAT for several years and now lives in Slovakia. He just came to Pazardzhik meet his parents and his siblings – all living abroad.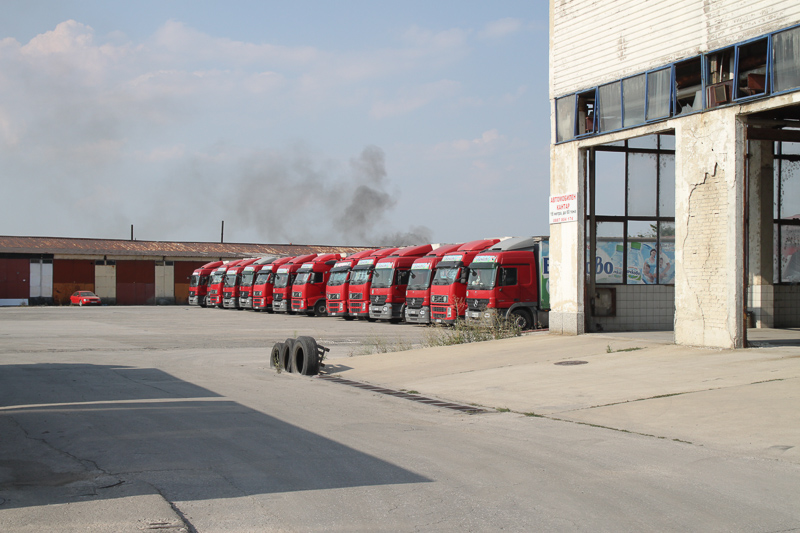 Surprisingly the run down base is still partly in use – owned by the successor-enterprise Willi Betz and rented to several other businesses.